Glamour is Shine and Confidence!
Glam originated from the word "glamorous". Glam is like having the whole package of luxury, glitters, sparkles, shimmers, elegance, and chic all at the same time.
Being glamorous gives the whole vibe of being wild and confident in your way.
Compared to other styles, glam can unleash your inner diva and let your imagination run wild without restrictions.
Let's see the tricks and tips for incorporating glam into your living space!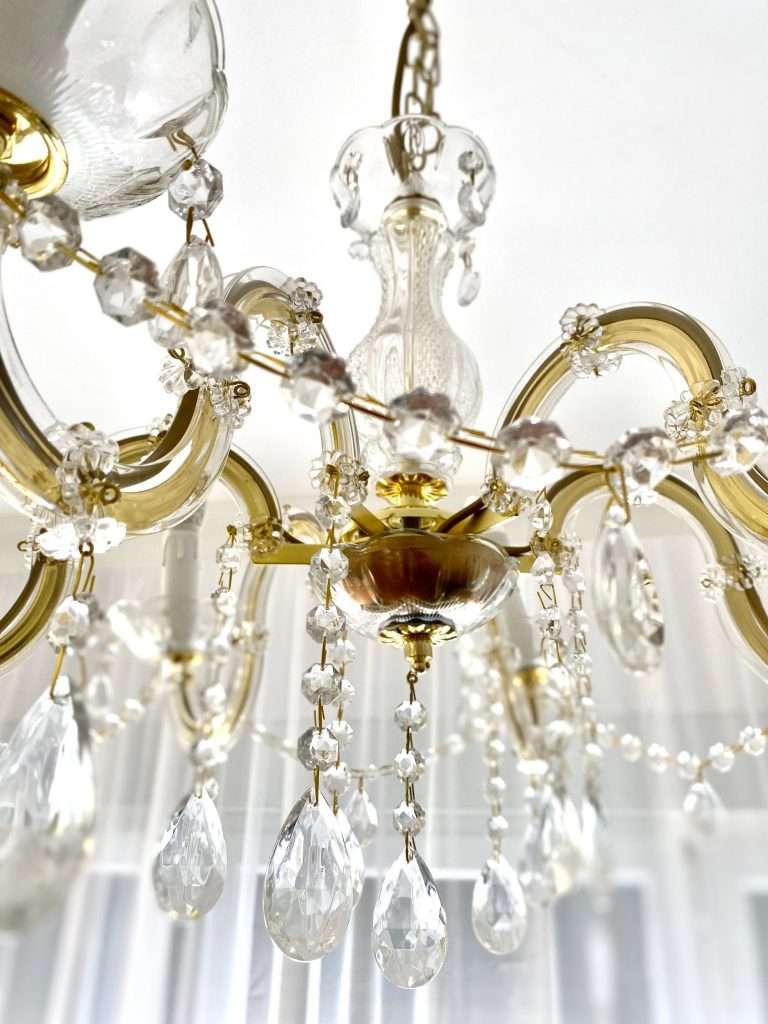 Neutrals with a little Accents
The furniture and accessories are the main focus of glam. So, it is best to keep the color palette as neutral as possible. 
For example, shades of white, tan, gray, and cream for ceilings and walls can serve as foundation for the furniture to stand out.
With walls and ceilings as basic canvas, acrylics, pastels, and metallics can be used as accent colors on furniture to make the whole room pop!

Selecting the correct color palette means a lot in glam style. So that it is easy for the eyes and not losing its own dramatic flair in the meantime.
Playing around with Furniture and Decors!
Large and oversized pieces of furniture are often chosen to fit perfectly to the luxurious and elegant aesthetic of glam.
On the other hand, furniture with elegant curves and soft angles are also recommended instead of those with ordinary boxy, sleek lines. For example, tufted sofas with upholstered acrylic legs is a great choice for glam living homes. 
Aside from that, being sparkly and shimmery is a must for glam! That's why mirrors, crystals, and metals are always used for decors to capture attention. 
Since they can reflect light and make the whole room classy and chic. 
Some pretty good decors that fit the aesthetic perfectly are golden-framed mirrors and golden bar carts. 
A bar cart is a very popular accessory back in the 1930s that is used for storing glassware to host guests.
Both of the decor have metallic elements that can add more style and chic to the room.
Go Bold on Textures and Prints
Combining multiple different textures together is another tip to be glam.
For example, rich fabric textures like faux fur, silk, velvet, leather, and sequins can provide balance to the space. This is because the fabric textures can give more warmth to the space which are in cooler shades. 
Rugs with animal prints, geometric patterns and damask patterns as accents to give more drama and character to the space.
Marble is the new trend for glam. More and more marble is used in various furniture such as countertops, coffee tables, and many others.
This is because smooth varnishing of marble furniture provides a shiny and classy aesthetic to the space.
So, bold textures and prints all the way for glam!
Shiny and Shimmery Lighting Fixtures
This is where most crystals and glass come to action. They are reflective statements that can add more glitter to the space.
For example, chandeliers are the best lighting fixture to fit the shiny and luxurious aesthetic of glam. For it does not only provide ambient light to the whole space, it can also blend in as decor as well!
Same goes to floor and table lamps with metallic finishings. However, these are more suitable for task lighting where they can be placed beside cushions as reading light. Providing you an area for relaxation and some good reading.
You can also hang a string of clear pendant lights with rose gold metallic body in kitchens. This lighting fixture is very suitable as it uses both metallic and pastel elements that satisfy the aesthetic of glam. Gold wall sconces and vanity lights are usually placed beside the mirror in bathrooms as well.
You can also put some scented candles to light up the corners of the room.
This is because scented candles can promote relaxation with its fragrance and hues. Not only that, it also gives out more classy and glam vibes as well.
For color temperature, there are two choices available for you to choose from.
The first choice is warm white light which is around 2700K. This is more suitable for those who opted for a more romantic atmosphere. These light bulbs tend to give out more yellowish compared to the other color temperature. 
The second choice is cool white which is around 3000K . Unlike the first one, this one emits hues that are similar to sunlight. This is perfect for those who wanted natural light more than yellow lights. 
However, it totally depends on the situation and personal preferences. Since, the perfect choice of color temperature may vary to fit with your personal aesthetic of glam. 
Life should be chic, glamorous, and colorful – and so should be your home.
Incorporating glam style into a living home design is all about being shining and shimmering in your own way.
Being confident when designing is the key to achieve the overall glam look.
With all these simple tricks and adding on a twist of your own magic, you will get a chic and glam house in no time!